Airport limo transportation service
EWR JFK LGA
Our Airport Car Service NJ provides car and limo services to and from local airports- JFK, EWR, LGA, HPN.  Our drivers are  knowledgeable in the TRI-STATE  area and are able to provide a professional Airport Car Service NJ. They will make sure  to get you to any of the New Jersey and NEW YORK airports with plenty of time before your flight. Our dispatcher makes use of all available resources to track flights, make reminder phone calls and ensure our airport service is professional.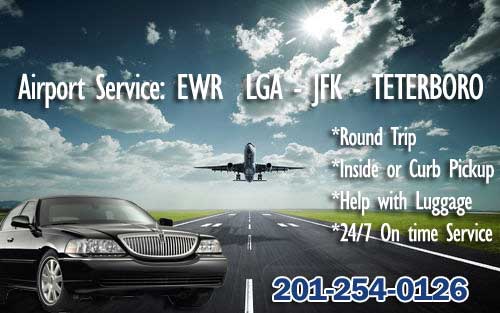 All of our luxury vehicles are fully equipped with navigation systems in order to  help avoid any traffic jams. We take the extra  step to make sure you have the peace of mind before your vacation or business trip. We have competitive prices and have many loyal car and limo service customers. Feel free to contact our New Jersey Airport Car Service office to get a quote and book a ride. We would love to satisfy your expectations, choose Moonlight – 201-254-0126.
We service the following airports and areas in New Jersey.
Airport Car Service NJ
Newark Airport Car Service
JFK Airport Car Service
LGA Airport Limo Service
EWR Limo Service
Newark Airport Limo Services
We don't only provide Airport Car Service NJ, we also offer the following limo services: